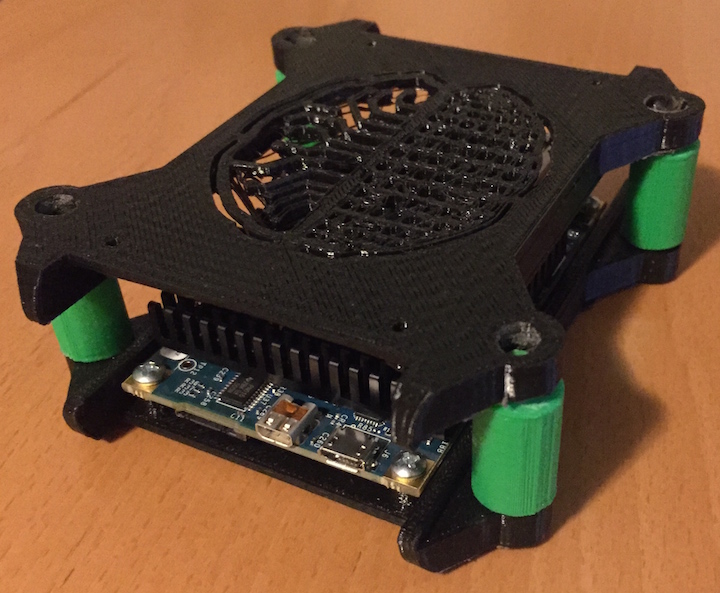 Designed at West Point. 3D-printed at BLUE1647 in Chicago.
Experimenting with Parallella? Then you might need a way to protect it. The original acrylic cases are no longer available. Fortunately, 3D printing offers a solid alternative.
A highly-expandable 3D-printable case was designed by a team at the United States Military Academy at West Point: Professor Suzanne J. Matthews and Master Machinist William ("Frank") Blackmon. Professor Matthews uses Parallella when teaching high-performance computing courses.