13 Mar 2017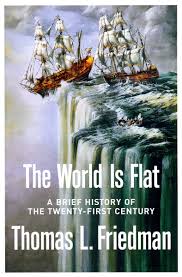 Change is Real
Change has always been with us. When change happens in the business world, companies can either adapt or die.
Flatness Defined
The World is Flat by Thomas L. Friedman was published in 2005 and rapidly became a bestseller. Friedman defines a flat world as one where intellectual work and intellectual capital can be created anywhere and delivered anywhere.
How does a business decision-maker lead a team to benefit from flatness? A few thought-provoking ideas are presented here.
Continue reading →