Nantucket or WindyCityRails
15 Aug 2017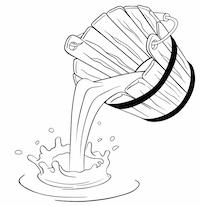 There once was a dev from Nantucket,
Who tried to write code in a bucket.
"It works" quoth the coder.
Now I want to get bolder.
I'm ready for WindyCityRails.

You're right. That limerick is only 80% finished and completely nonsensical!
Still, you should check out WindyCityRails. The speakers are outstanding. And the opportunity to network with your fellow software professionals is something that cannot be passed up.
And here's a bonus for you. Use the discount code 8THLIGHT for $50 off of the standard conference fee.
See you in September!