Passing the ChicagoRuby Baton
07 Sep 2017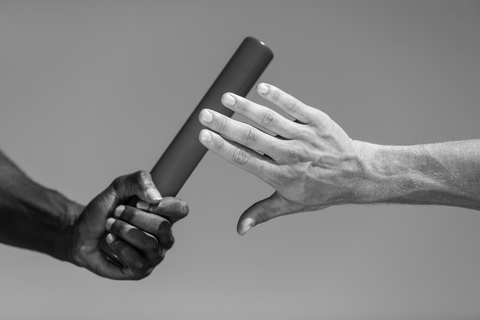 After ten years as lead organizer of ChicagoRuby, I have decided to step down. My 8th Light colleague, Nicole Carpenter, has accepted the leadership baton. Congratulations, Nicole!
About Nicole Carpenter
Nicole is a software developer with strong leadership and organizational skills. In addition to solving hard problems for clients, she runs the ChicagoRuby hack nights and 8th Light University. She was my first choice to take over the group.
History of Achievement
ChicagoRuby had 78 members when I assumed leadership in 2007. Since then, we have:
Grown the group to 4,200+ members.
Built a leadership team of 16 organizers.
Created several successful conferences, including WindyCityRails, now in its tenth year.
Merged with another Ruby group, Chirb (in 2009).
Hosted meetings and conferences across Chicagoland: North Shore, South Shore, Western 'burbs, and all over Downtown.
Collaborated with tech enthusiasts in the Caribbean to launch LinuxBarbados (2014).
Joined forces with colleagues in the Python and Java communities to launch the Chicago Polyglot Mingle (2016 and 2017).
Published a blog post on how we get things done: How to Grow a User Group.
Yes, our name is ChicagoRuby. But we have never limited ourselves by language or geography.
Thank You
Leading ChicagoRuby has been a wonderful adventure. For example, I first met members of 8th Light through ChicagoRuby back in 2007. That meeting was the beginning of our collaboration, which ultimately led to 8th Light's acquisition of my company. Many opportunities have come my way via ChicagoRuby. I will always be grateful.
Moving forward, although my responsibilities at 8th Light weigh heavy, you will see me at ChicagoRuby events from time to time. I will continue to cheer for ChicagoRuby. To my fellow Rubyists: Thank you for the opportunity to serve.
By the way…
My position at 8th Light: Director of Sales. That's a fancy way to say that I find new clients. If your company (or a company that you know) needs custom software, let's talk. Our teams at 8th Light do a great job of keeping the client informed and in control throughout the software development process. If that approach sounds interesting to you, dash me an email and we'll setup a time to talk. If you're local, we can grab coffee together.
Email: [first initial] + [last name] @ 8thlight.com
Twitter: @RayHightower
And… WindyCityRails
WindyCityRails happens on Thursday & Friday, September 14-15, 2017. You still have time to grab a ticket. As always, the presentations and the networking are outstanding. Use the discount code CHICAGORUBY for a $50 discount against the standard price. See you at WindyCityRails!