Chicago Node.js
20 Jan 2015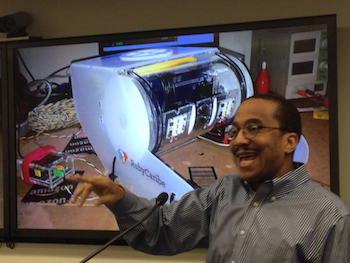 The Chicago Node.js user group invited me to present Node.js Under Water, an overview of the OpenROV underwater robot, this evening. Slides appear below.
Every version of this talk is tailored to the audience. This version focuses on OpenROV hardware components since this group certainly knows Node.js. Information has been added on hardware gotchas and tether management.
Thank you Chicago Node.js organizers and members for having me.